By Zarina Yunis
One of Girls Inc. OC's flagship programs held every summer is their Externship Program. This program is designed to give high school sophomores and juniors the opportunity to explore potential career interests at various summer placements. The application process starts with an informational meeting, followed by submitting an application with personal essays, transcripts and letters of recommendation. After a girl gets accepted, she will attend five development days where she will learn critical skills about how to navigate the workplace as well as a training week before she begins working at her summer placement. The group of girls are led by a dedicated team of Girls Inc. staff, who help guide the girls through their career exploration journey and help create placements that suit each girl's individual interests. This year the 2019 Externship Program welcomed around one hundred girls from throughout Orange County and I was proud to be among them.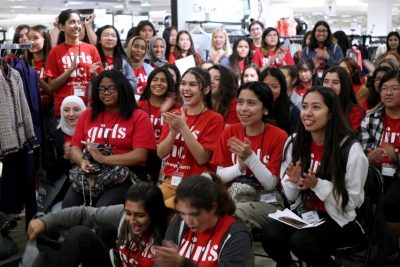 Our development days were an important part of the Externship program and were held at a number of Orange County college campuses. Key skills and information were imparted to the externs to prepare us for our upcoming placements, as well as information to help us on our path to the workforce including professional skills, financial literacy and college readiness.
As an example, the first development day of 2019 was held at the University of California, Irvine. The day began with an overview of the Externship program and a description of what to expect for the rest of the development days. The staff organized an icebreaker for us to get to know one another in a creative and fun way. After getting acquainted, we split up into first and second year externs. The first years girls were given the opportunity to ask questions about the development days or their externship placements while the returning girls reviewed their experiences from last year and shared positive feedback on the parts they enjoyed.
Each development day had a career panel discussing their jobs in a particular field. The first development day had panelists describe their careers in the field of medicine, including what their position entails and what path they took to get there. Later in the day, several UCI students led a tour around the campus, pointing out the different departments, resources available to students and fun places to hang out on campus.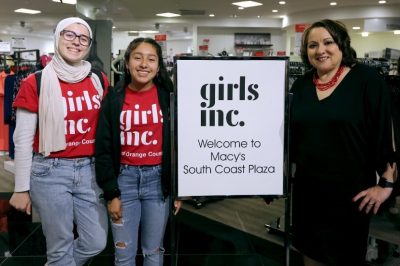 After returning from the tour, the group split up again where the first year girls learned about interpersonal communication and the second years learned how to create small talk with coworkers and how we could keep the conversation going. One tip was to use the acronym, FORD: Family, Occupation, Recreation, and Dreams. When searching for potential topics to discuss, we could always ask about their family, their work journey, hobbies and their plans for the future. With multiple rounds of practice, we began to feel more comfortable engaging in a brief conversation. This would later help us when we needed to do "meet and greets" at our placements. At the end of the day, the groups joined together for a team building activity. The day was fun and inspiring, and I couldn't wait to come back for the next one.
The next four development days also brought many exciting surprises for us girls to enjoy. In the months that followed, we explored many more campuses including Cal State Fullerton and Chapman University, met some inspiring panelists, took personality and skills assessments and participated in several workshops that developed and enhanced our communication, networking, and financial skills.
"Many of the skills we learned at Girls Inc. will for sure help in college and in the workplace," first year Jan Caburnay said. "Skills like phone etiquette and formal emails play a huge role when addressing someone who may work at a college or in a high ranking role in a large company."
During the last week of June, we had a Training Week at the CSU Fullerton Irvine Campus. Throughout the week, the Girls Inc. Staff had many activities planned for the girls. They brought in guest speakers to talk to us about financial literacy, how to develop confidence, and conducting a successful interview.
"The most valuable lesson I learned during development days and training week is that we constantly have to push ourselves out of our comfort zones in order to achieve our goals and experience something new," Caburnay said. "Being in a new environment with new people was very unfamiliar, but as the development days and training week went on, the whole experience became more enjoyable and was a whole new learning experience."
The training week also included creating and refining a resume and LinkedIn profile that would come in handy during our placements. One of the best surprises during this week, however, was being given a $100 Macy's gift card to shop for professional attire to use during our placements. It was an unforgettable week, and I enjoyed learning new things and getting to know other girls.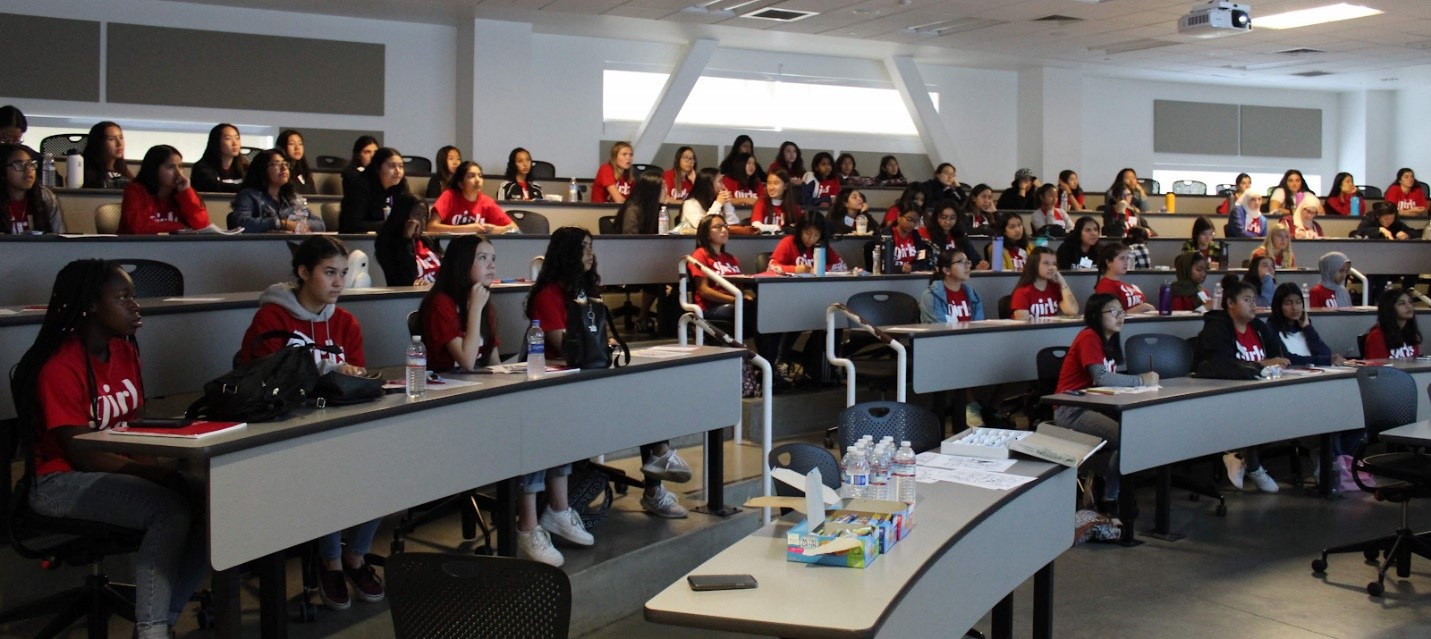 Up Next: Part 2: Externship Placement
https://www.girlsinc-oc.org/girls-inc-oc-externship-program-part-1-development-days-and-training-week/